Customised Promotional & Branding Solutions
INGIC Design is renowned for providing top-class branding solutions to its clients. Our professional approach towards the work allows our clients to excel in their businesses. Not only that, we provide our clients with all the tools they need to improve their brand image and stand out head and shoulders above the crowd. With all such features, we are able to provide the best branding solutions to our valued customers.
Landing Pages
Boost your business's ROI with an effective and engaging Landing page by INGIC Design.
Order Now
Stationery
We deliver business stationery designs that enhances your brand image with great value.
Order Now
Social Media Pages
Give your brand the limelight it deserves with an impactful, strong social media presence.
Order Now
Why INGIC Design Does Custom Digital Designing Better
We offer best branding solutions with a promise to promote businesses with robust online brand representation.

Social Media Designs
We design impactful social media posts and banners to highlight your brand in all the right places – across the globe.

Unique Designs
Our distinct designs allow clients to position themselves as the leading entities in the market.

Best Stationery Designs
We provide just the right stationery designs to build your brand identity & brand value.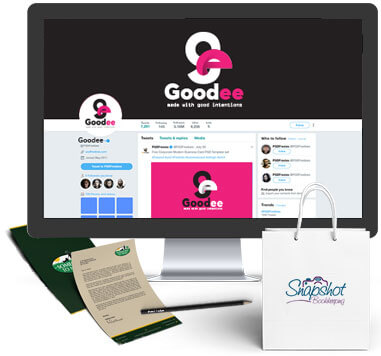 ROI Boost via Landing Pages
Give your advertising ROI a serious boost with our custom UX/UI designed landing pages.

Money Back Guarantee
All our design services come with a money back guarantee – your convenience assured!

Industry Specific Designers
We have industry-specific expert designers to deliver a robust design that increases your brand value.
Our AwesomePortfolio
Increasing your brand value starts with a complete branding solution. Let our design team take away the hassle.
Affordable Branding Packages
INGIC Design has proudly catered unique design solutions with affordable packages to meet all the requirements of your business.
Corporate Identity
Web Design Services
Our Design Process
The experts at INGIC Design make sure your creative journey is easy with a simplified process to follow.

Design Brief
Fill out a creative brief to let us know about your project, We'll reach you within no time.

Conceptualisation
Experts with over a decade of experience develop concepts, one of which, you approve.

First Draft & Revision
A design draft is created using industry grade tools to show you what the result will look like.

Final Delivery
Upon your approval, final designs are sent to you including multiple formats and copyrights.
Client Testimonials
The customer service from guiding me through the logo design to completing the design in a quick turnaround has really left a great impression on me and will be planning to come back in the near future for other services.
Generally very good service. Sometimes a bit tricky to get my point across, but happy with the end result. Thank you!
I have been really pleased with the service and quality of the end product. Many thanks.
Excellent service and delighted with logo designed. Thank you!
The team were very patient and helpful; especially Adam. They took the time to listen to my feedback and implement it. Thank you for all your help and support.
Clear communication. Responded in great time. Well done guys and thank you.